Description
Description
• Vegan friendly, lactose-free and cholesterol free.
• Made with coconut oil, great for melting.
• Ready to eat – hot or cold.
• Free from common allergens – soybean and nuts. Gluten-free.
Per Serving (30g)
Energy
351 kJ
84 Cal
Protein
0.1g
Fat Total
Saturated fat
Trans fat
6.5g
5.8g
0g
Carbohydrates
Sugars
7.7g
0g
Sodium
218mg
What is plant-based cheese?
Plant-based cheese is a type of cheese made entirely from plant ingredients such as vegetable proteins, nuts, seeds, starches, and vegetable oil. It is free from animal products, dairy, and cholesterol, making it a healthier and vegan-friendly option.
What are the main ingredients in our dairy-free cheese?
Our dairy-free mozzarella (and smoked cheddar) is made without nuts or soy, making it more widely accessible. The main ingredients include coconut oil, potato starch, and yeast extract.
Does our plant-based cheese melt?
Yes! Our dairy-free cheese melts well, and you can melt it on toast in a microwave or heat it in a pan to make cheesy sauce over noodles or bake/grill it on pizza in the oven.
What are some ways to cook with plant-based cheese?
Our dairy-free mozzarella has a mild taste and is versatile in cooking. You can cook with it just like you would traditional cheese. Heat it in a pan, melt it in the microwave, or grill it in the oven to get that gooey and melty goodness!
Why is dairy-free mozzarella cheese good for the environment?
Our dairy-free cheese range, both mozzarella and smoked cheddar, is a plant-based alternative made without any dairy milk. That means zero cow, sheep, or goat milk. Our dairy-free cheese emits 9x-25x less carbon footprint than conventional cheese. It also requires less energy and time in the production process, which saves the earth's resources. Choosing our dairy-free cheese can make a positive impact on the environment.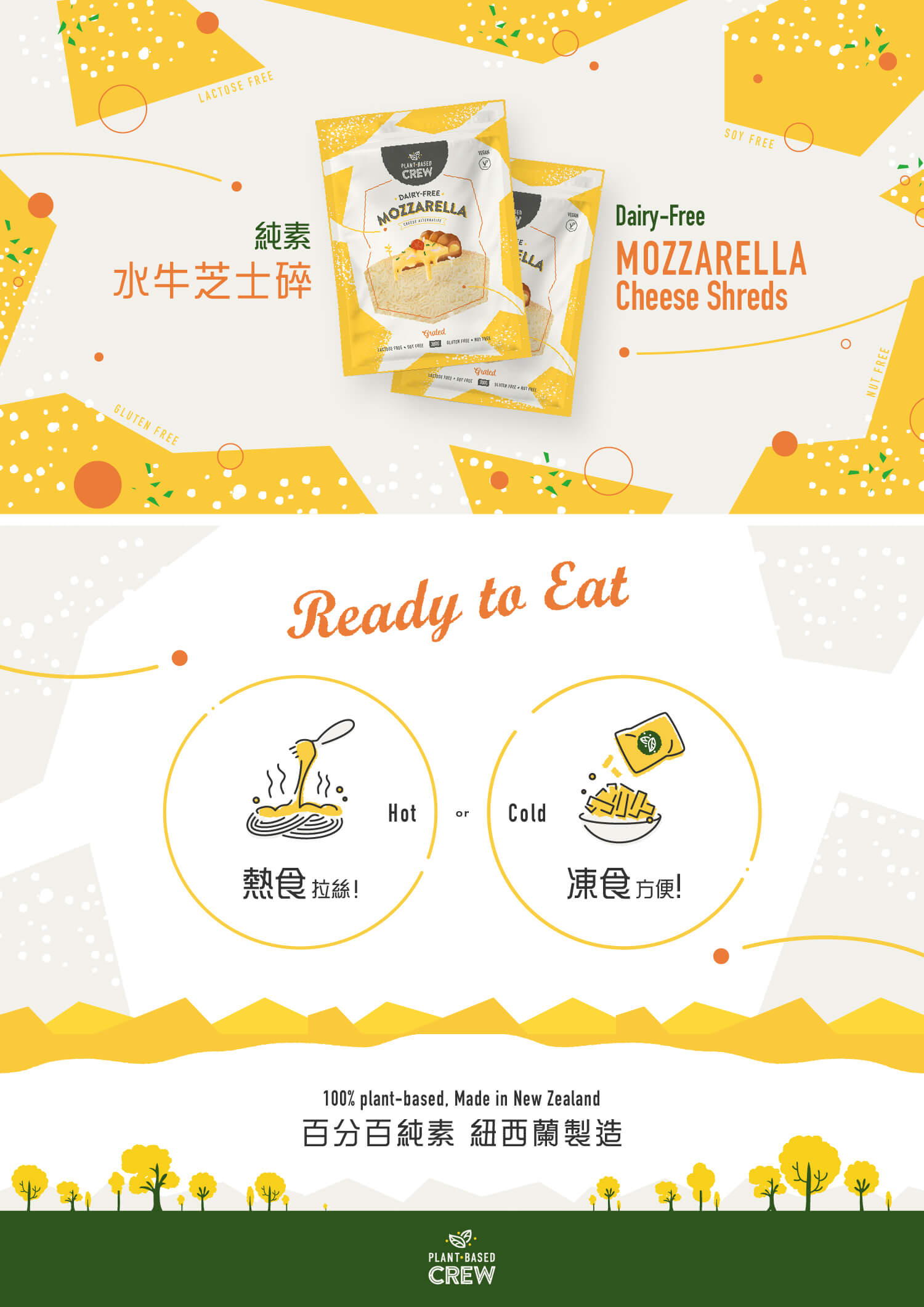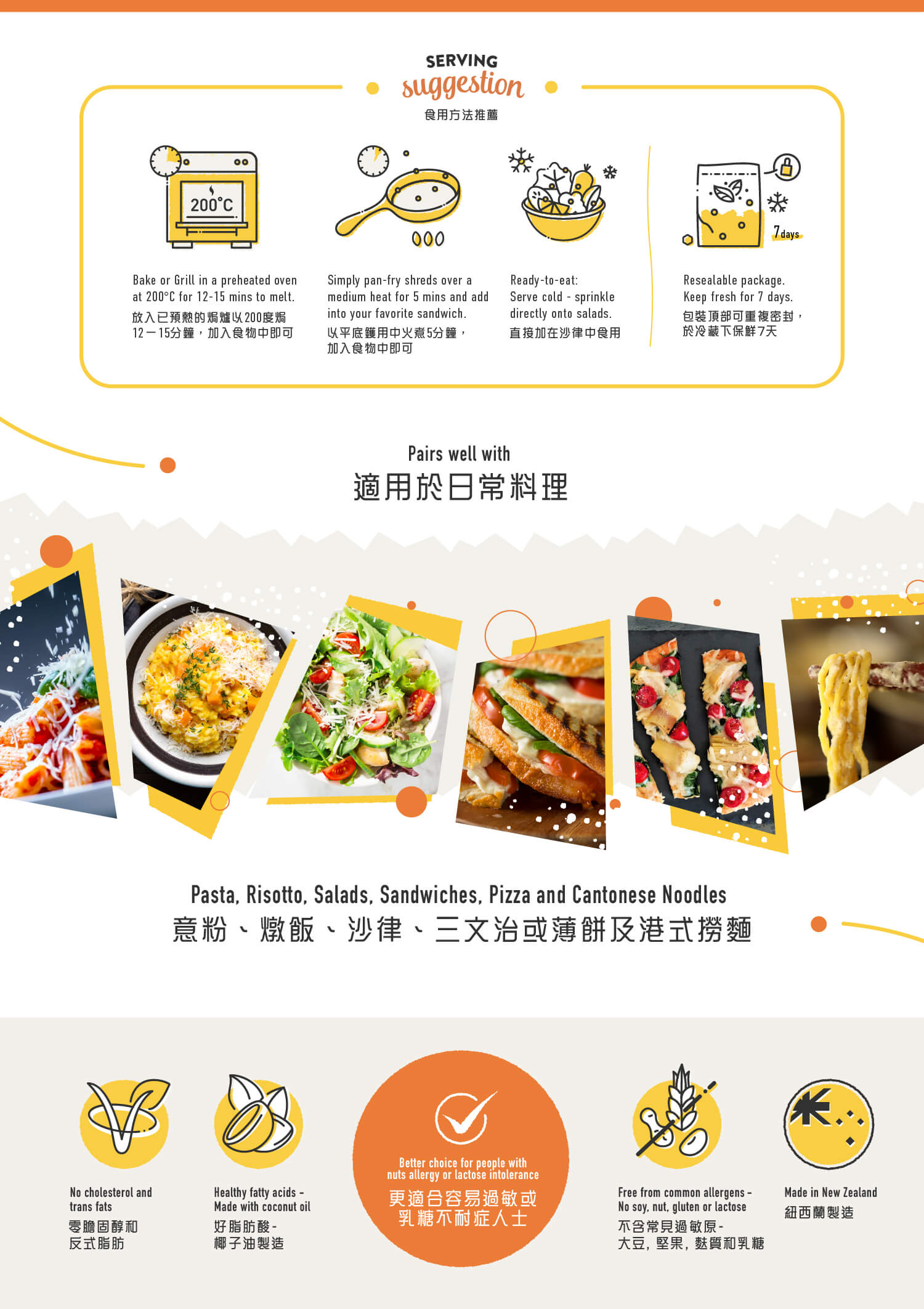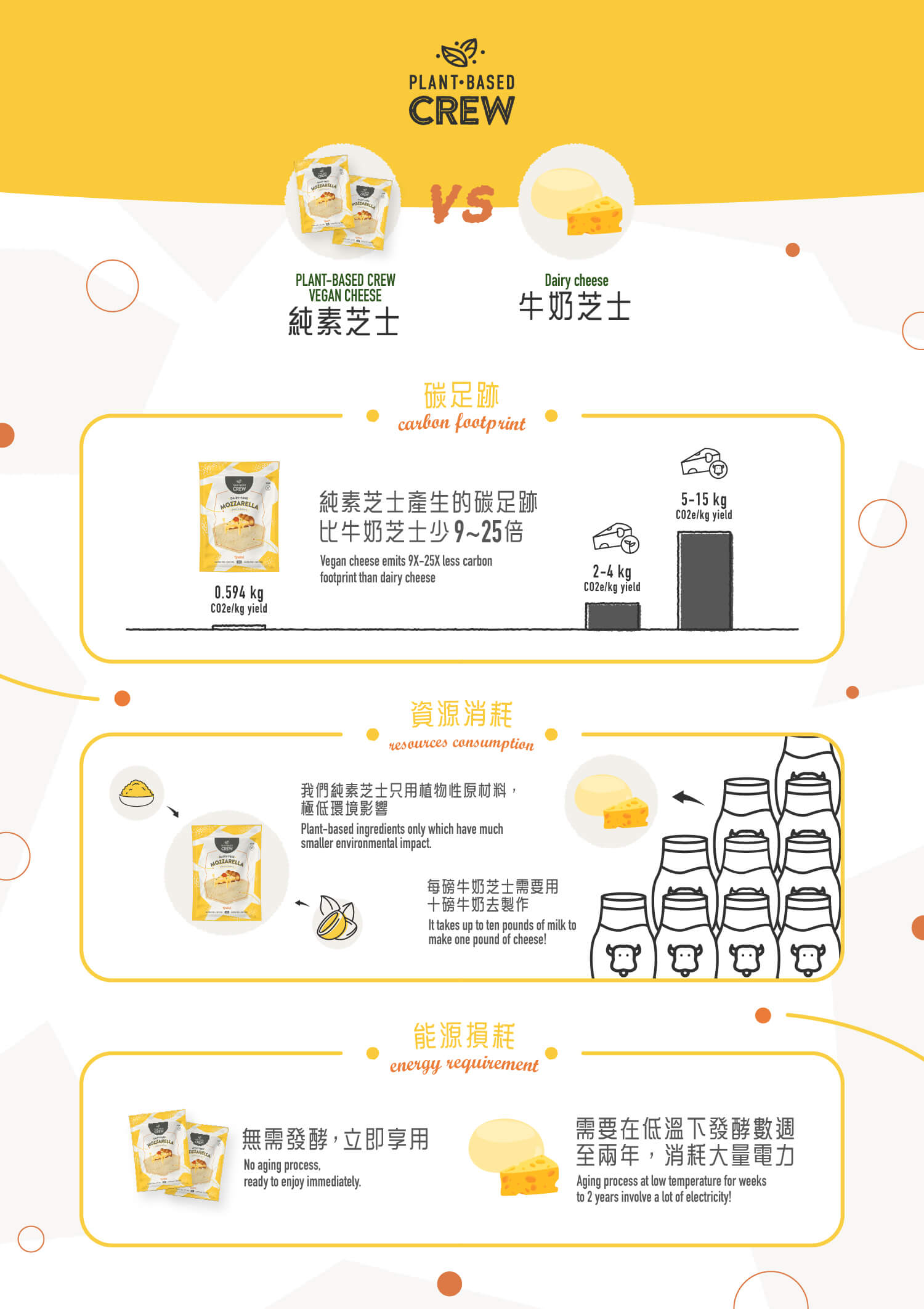 Recipe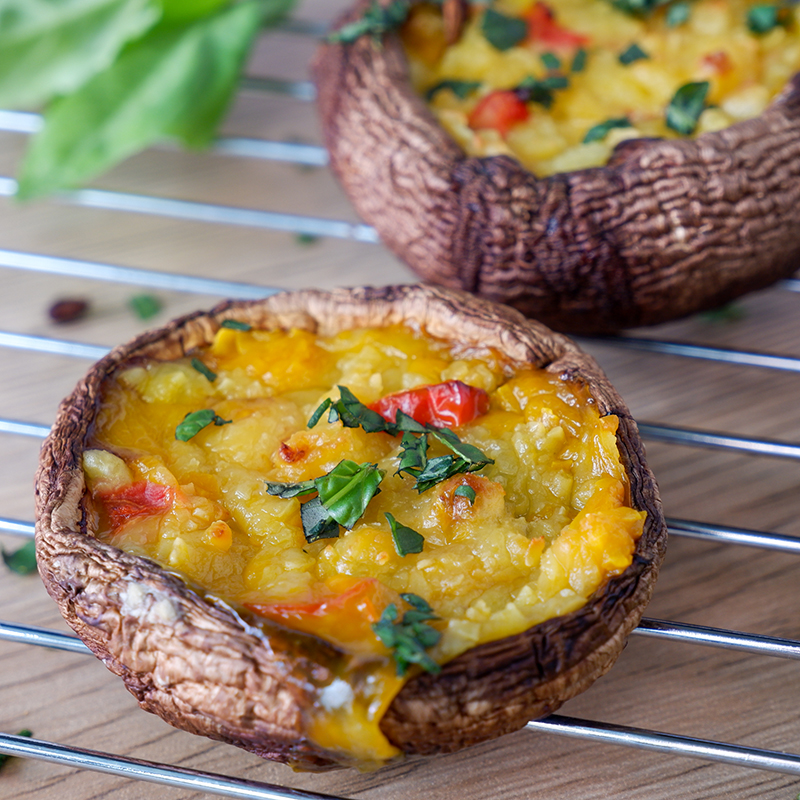 Grilled Cheese Portobello Mushroom
A delicious twist on a classic sandwich, this grilled cheese portobello mushroom recipe is a must-try for anyone looking to mix up their lunch game.
Ingredients:
100g Dairy-Free Mozzarella Shreds
6 Portobello mushrooms
3 cherry tomatoes
Fresh basil leaves
Method:
Brush the mushrooms clean with a damp paper towel. Remove the stems and finely chop them.
Dice the cherry tomatoes and mix with the mozzarella shreds into a cheese mixture. Set aside.
Pan fry the mushrooms for 5 minutes on each side on low heat.
Spoon the cheese mixture into the mushrooms and cook on the pan or grill in an oven for about 8-10 minutes.
Sprinkle salt and pepper to taste and add fresh basil leaves to serve. Enjoy this delicious and satisfying lunch option!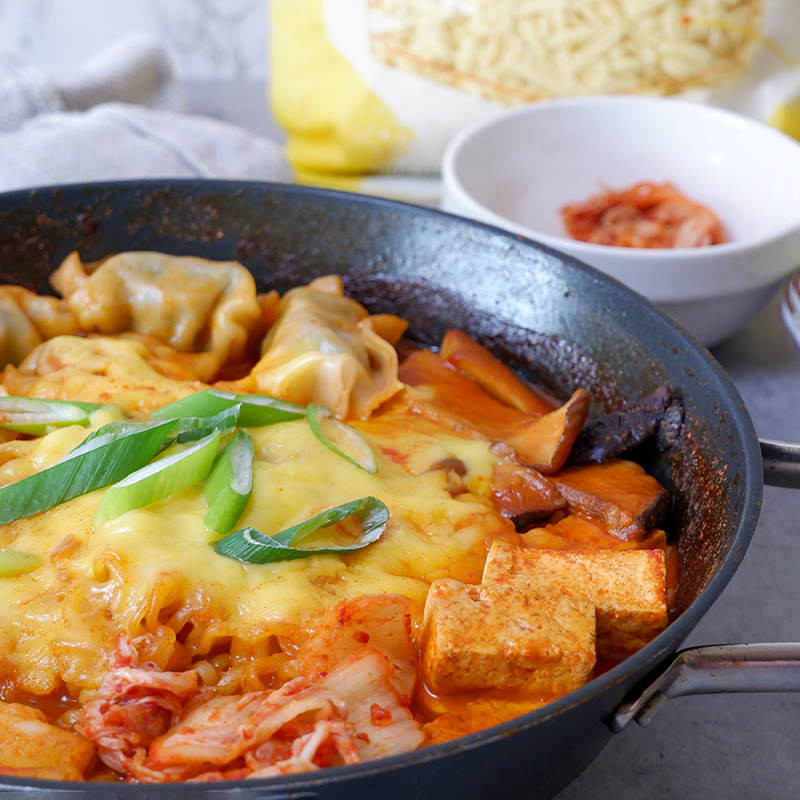 Korean Style Cheesy Army Stew (Budae Jjigae)
Try this delicious Korean-style Cheesy Army Stew, also known as budae jjigae, made with our Dairy-Free Mozzarella Shreds for a plant-based twist on a classic comfort food!
Ingredients:
100g Plant-Based Crew Dairy-Free Mozzarella Shreds
6 vegetable dumplings
150g hard tofu (sliced)
150g napa cabbage (or other vegetables)
50g tteokbokki
1 tbsp gojuchang paste
150-200ml water
1 ramen/noodle of your choice
Leek
Method:
Cook the noodles according to the package instructions. Drain and set aside.
Mix the gojuchang paste with the water in a pot. Add in tofu, napa cabbage, dumplings, tteokbokki and bring to boil.
Simmer for 5-7 minutes until vegetables are tender and fully cooked.
Stir in the cooked noodles and sprinkle the Dairy-Free Mozzarella Shreds on top.
Cover the pot and let it sit for a minute or two until the cheese melts.
Garnish with sliced leek and serve hot. Enjoy!