Description
Description
• Vegan friendly, lactose-free and cholesterol free.
• Made with coconut oil, great for melting.
• Ready to eat – hot or cold.
• Free from common allergens – soybean and nuts. Gluten-free.
Per Serving (30g)
Energy
351 kJ
84 Cal
Protein
0.1g
Fat Total
Saturated fat
Trans fat
6.5g
5.8g
0g
Carbohydrates
Sugars
7.7g
0g
Sodium
218mg
What is plant-based cheese?
Plant-based cheese is a type of cheese made entirely from plant ingredients such as vegetable proteins, nuts, seeds, starches, and vegetable oil. It is free from animal products, dairy, and cholesterol, making it a healthier and vegan-friendly option.
What are the main ingredients in our dairy-free cheese?
Our Smoked Cheddar (and Dairy-Free Mozzarella) is made without nuts or soy, making it more widely accessible. The main ingredients include coconut oil, potato starch, and yeast extract.
Does our plant-based cheese melt?
Yes! Our dairy-free cheese melts well, and you can melt it on toast in a microwave or heat it in a pan to make cheesy sauce over noodles or bake/grill it on pizza in the oven.
What are some ways to cook with plant-based cheese?
Our dairy-free smoked cheddar is a delicious alternative to traditional cheddar cheese. With its bold and sharp flavour and a hint of smokiness, it can elevate a variety of dishes such as noodles, baked rice, nachos, jacket potatoes, and pizza. By adding our dairy-free smoked cheddar, you can create a more complex and flavorful dish that will satisfy both your taste buds and the environment!
Why is Dairy-Free Smoked Cheddar cheese better for the environment?
Our dairy-free cheese range, both mozzarella and smoked cheddar, is a plant-based alternative made without any dairy milk. That means zero cow, sheep, or goat milk. Our dairy-free cheese emits 9x-25x less carbon footprint than conventional cheese. It also requires less energy and time in the production process, which saves the earth's resources. Choosing our dairy-free cheese can make a positive impact on the environment.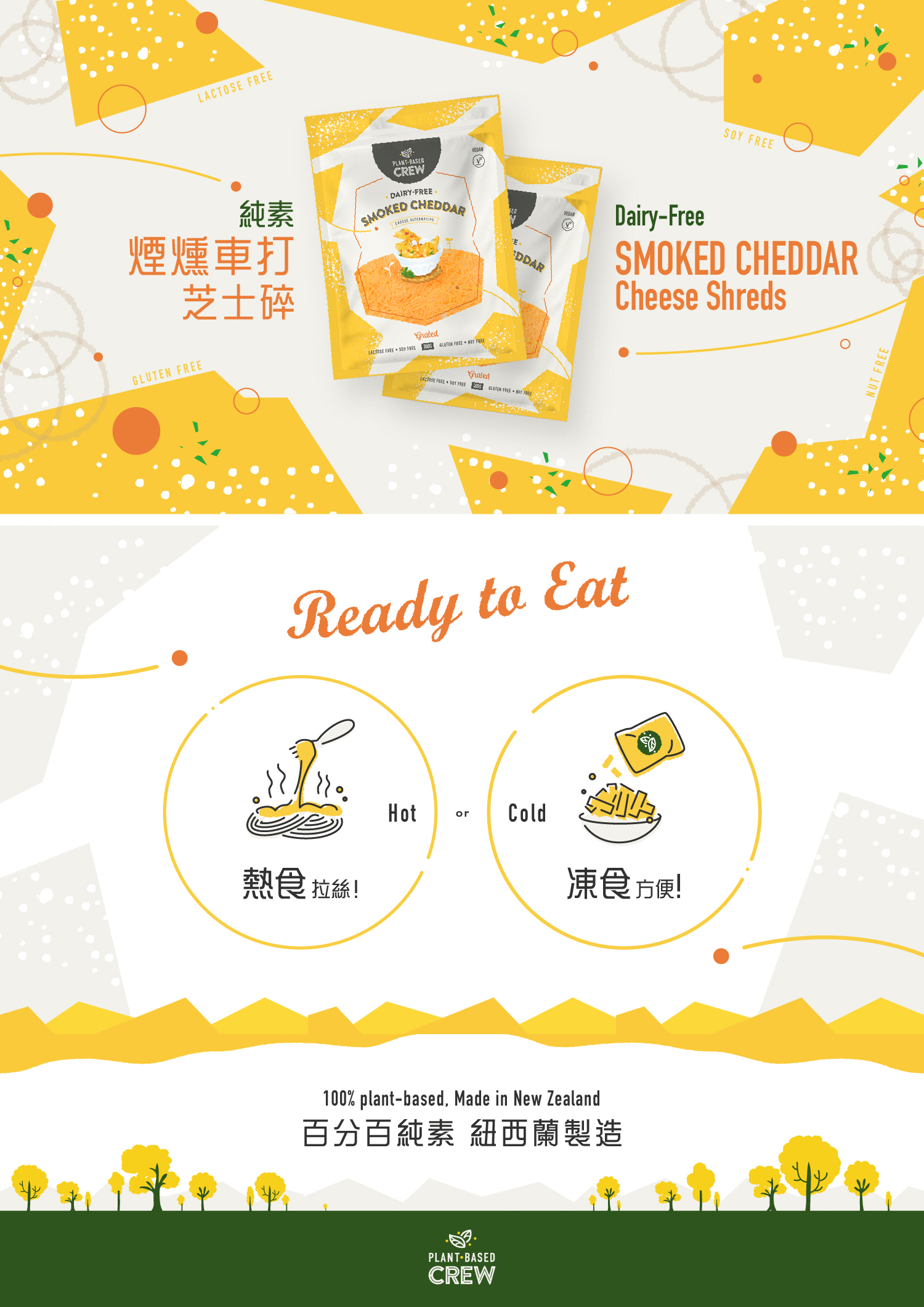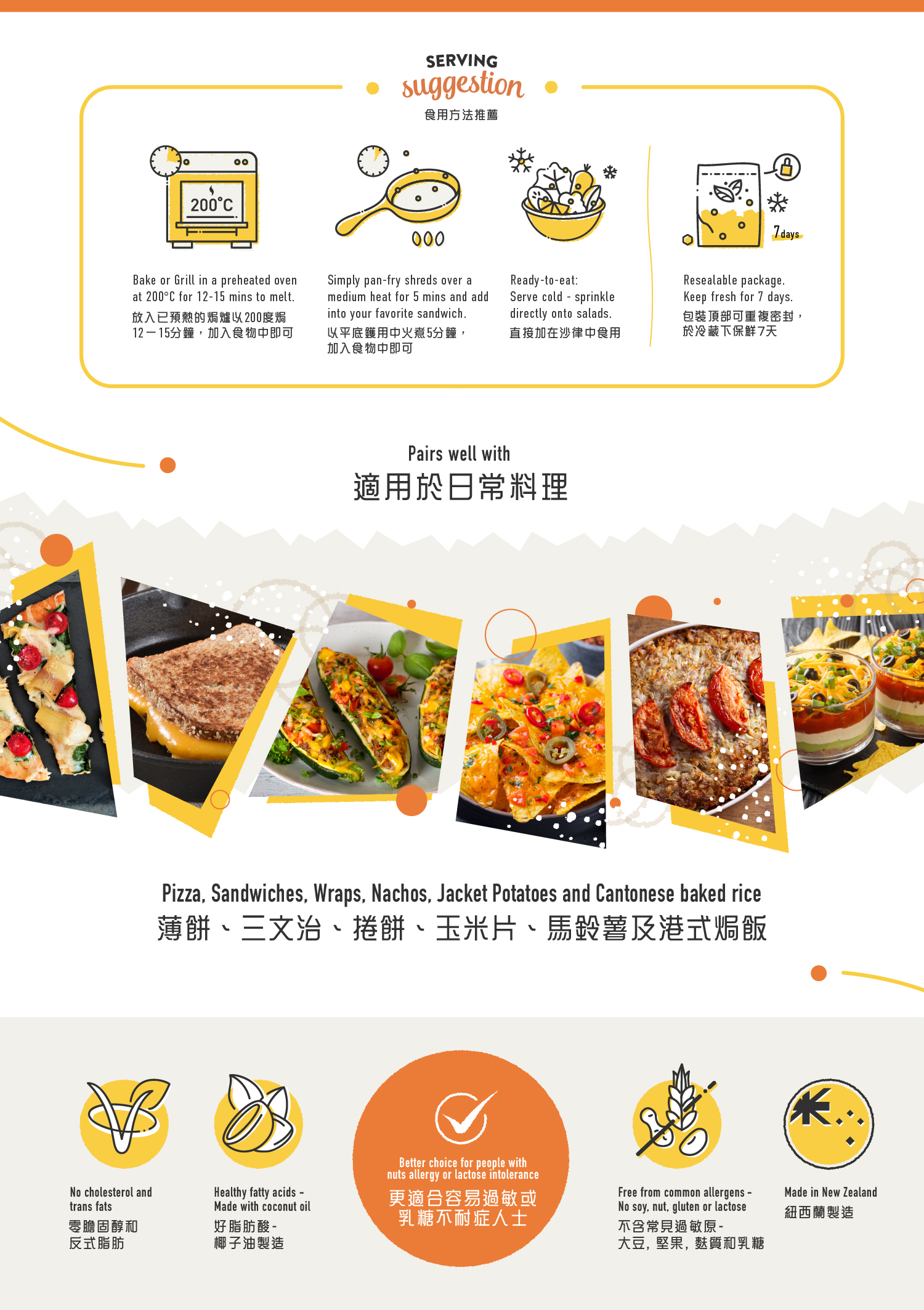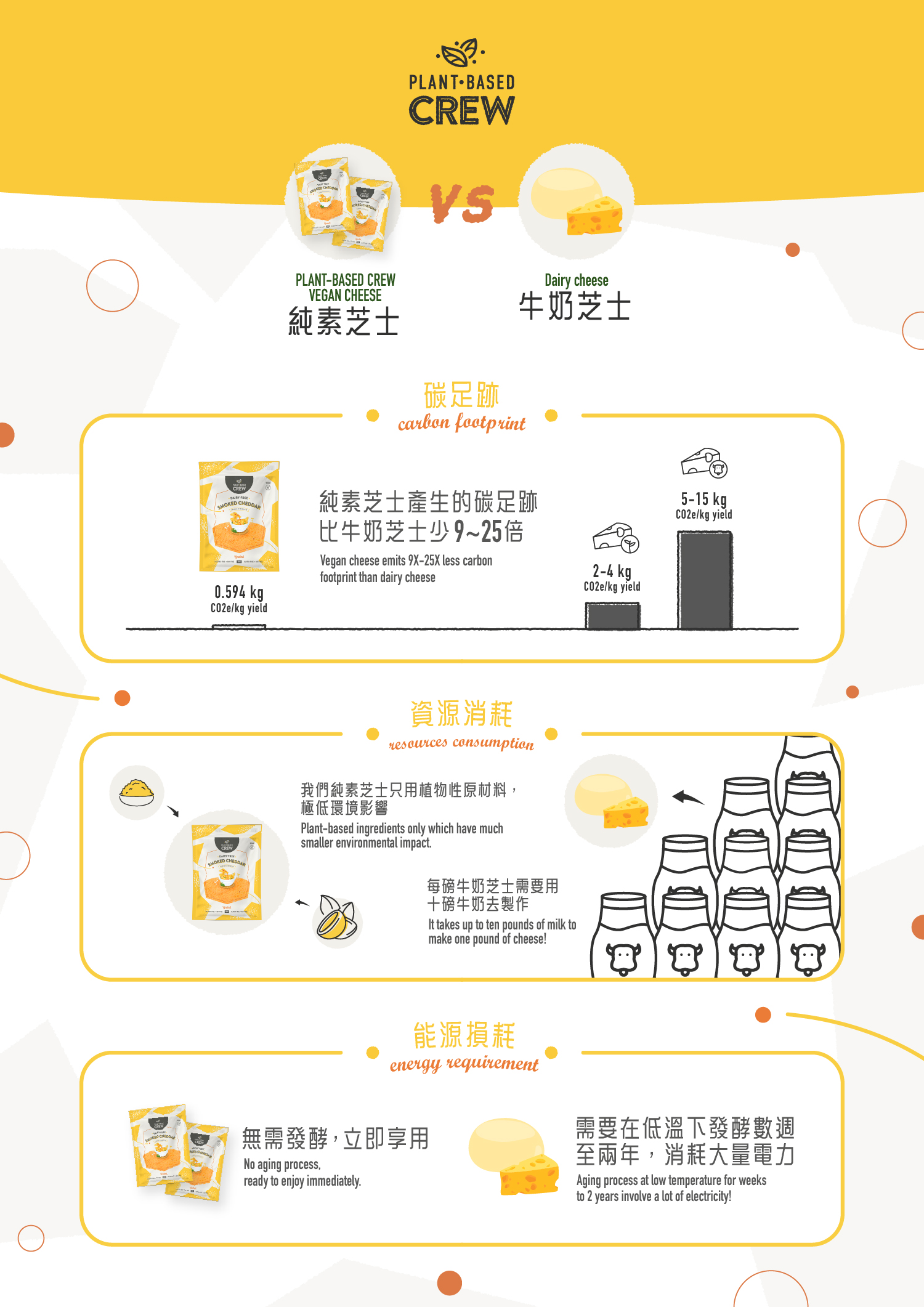 Recipe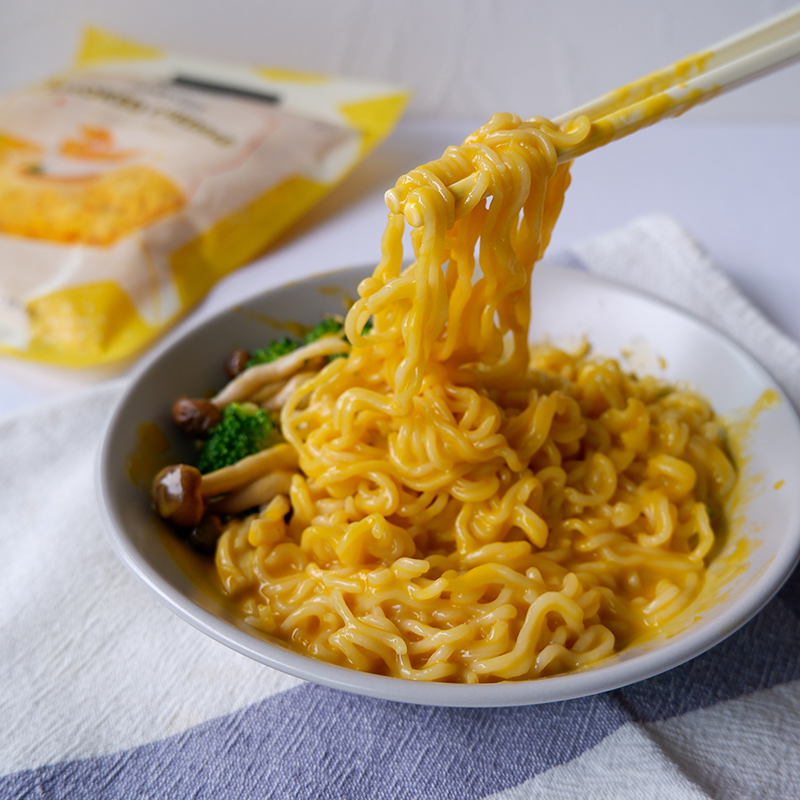 Cantonese Style Cheesy Ramen Noodles
These Cantonese-style cheesy ramen noodles are a perfect blend of flavors and textures and super easy for anyone to make!
Ingredients:
100g bumeiji mushrooms
60g broccoli
60g Plant-Based Crew Dairy-Free Smoked Cheddar Shreds
40ml Plant-Based Crew Oat Milk Original
1 ramen/noodle of your choice
Method:
Wash the bumeiji mushrooms and broccoli and steam for 8-10 minutes. Set aside.
Cook the ramen/noodles according to the package instructions and drain well.
In a pan, add the Dairy-Free Smoked Cheddar Shreds with Oat Milk Original and simmer until the cheese melts and becomes a thick cheese sauce.
Serve the ramen/noodles topped with the steamed mushrooms and broccoli, and pour the cheese sauce over the top. Enjoy!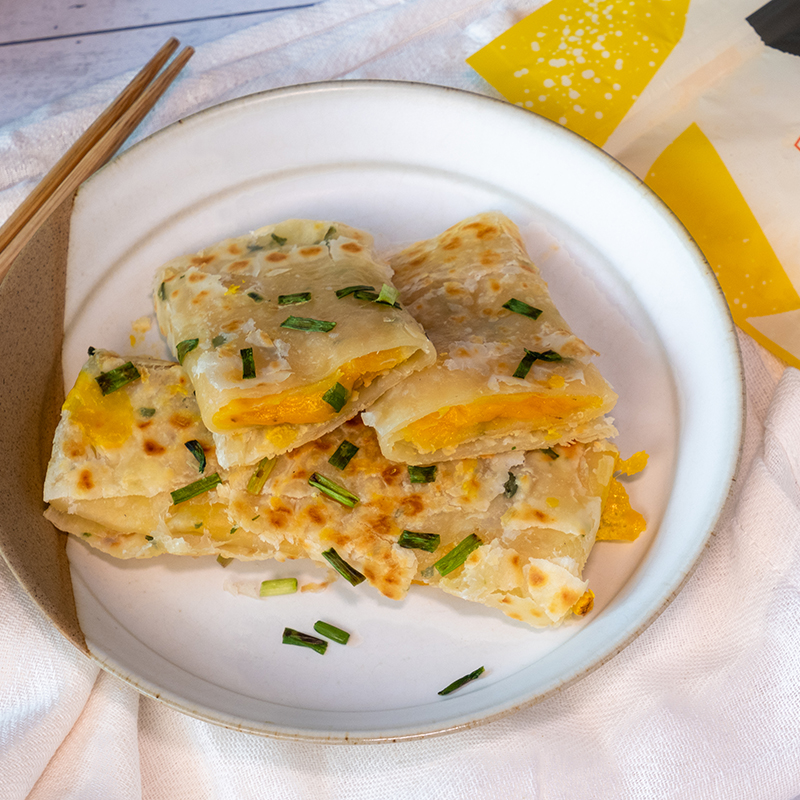 Taiwanese Style Cheese & Chives Pancakes
These Taiwanese-style cheese and chive pancakes are a savory and satisfying breakfast or snack option. With just a few simple ingredients, you can create a delicious and flavorful dish that will keep you coming back for more.
Ingredients:
2 frozen Taiwanese pancake sheets (or any pratha/roti)
120g Plant-Based Crew Dairy-Free Smoked Cheddar Shreds
40g chives (chopped)
Method:
Warm up the pancake sheets on medium heat for 1 minute on each side.
Sprinkle Dairy-Free Smoked Cheddar Shreds on one side and continue heating on a low flame until the cheese melts.
Add in chopped chives and carefully transfer onto a plate.
Fold the pancakes into equal thirds and cut in half to serve. Enjoy!